Super fine micro-fiber floor wipe effectively traps dust and grease and is highly absorbent
Wet & Dry dual cleaning: Dry use – trap dust and hair ; Wet use – removes grease and stains
Light and extendable handle with full length of mop in 145cm, easily penetrates gaps and cleans wall surfaces or ceilings
Reusable floor wipe can be cleaned easily
Use in multiple surfaces - marble, room tiles, balcony tiles, wood, etc.
Refill pack available
It is recommended to wipe dust and squeeze water from the floor wipe with the special-made scrubber included in the set. Also, clean the floor wipe with cleaning agent and water from time to time. DO NOT use fabric softeners.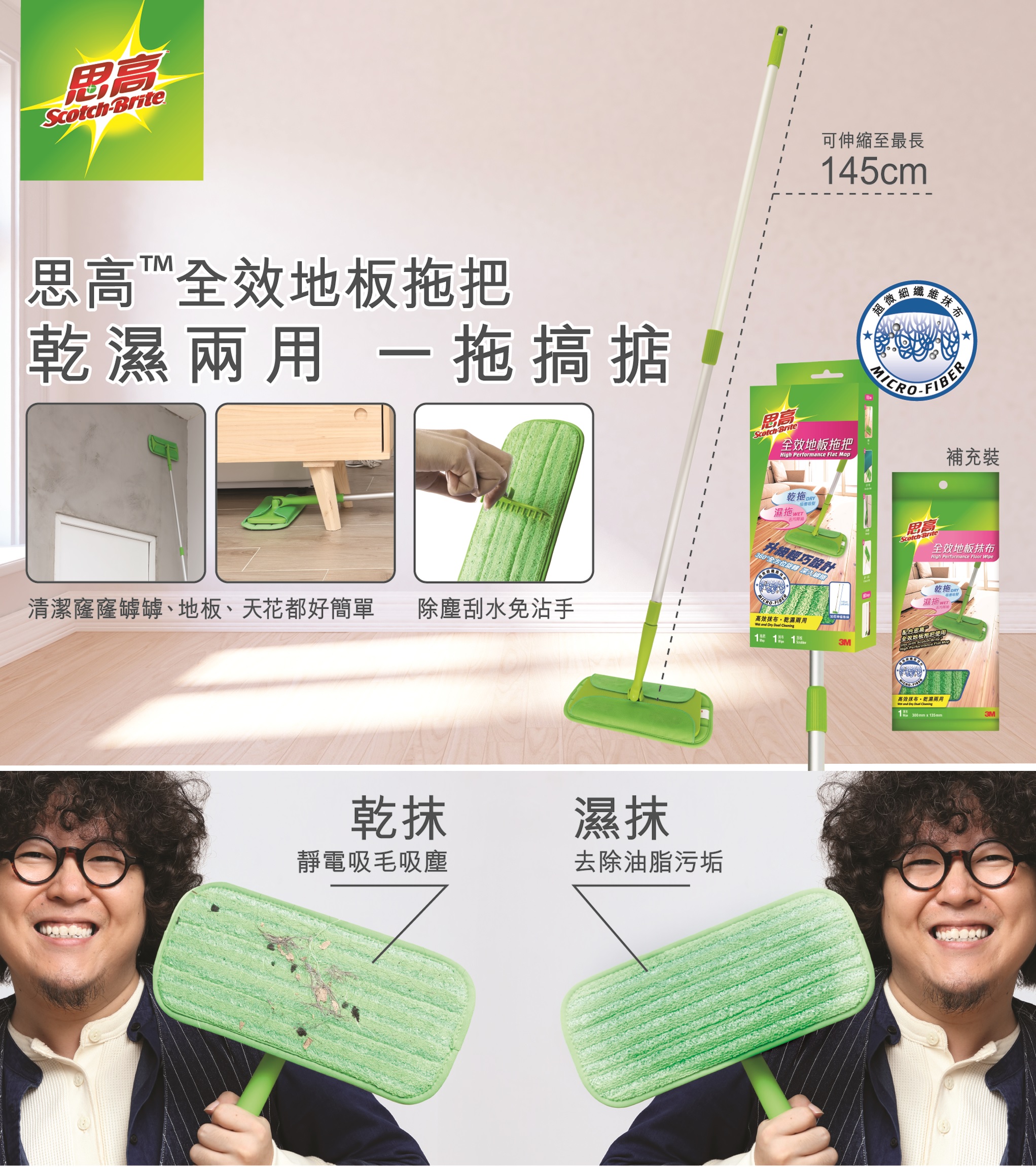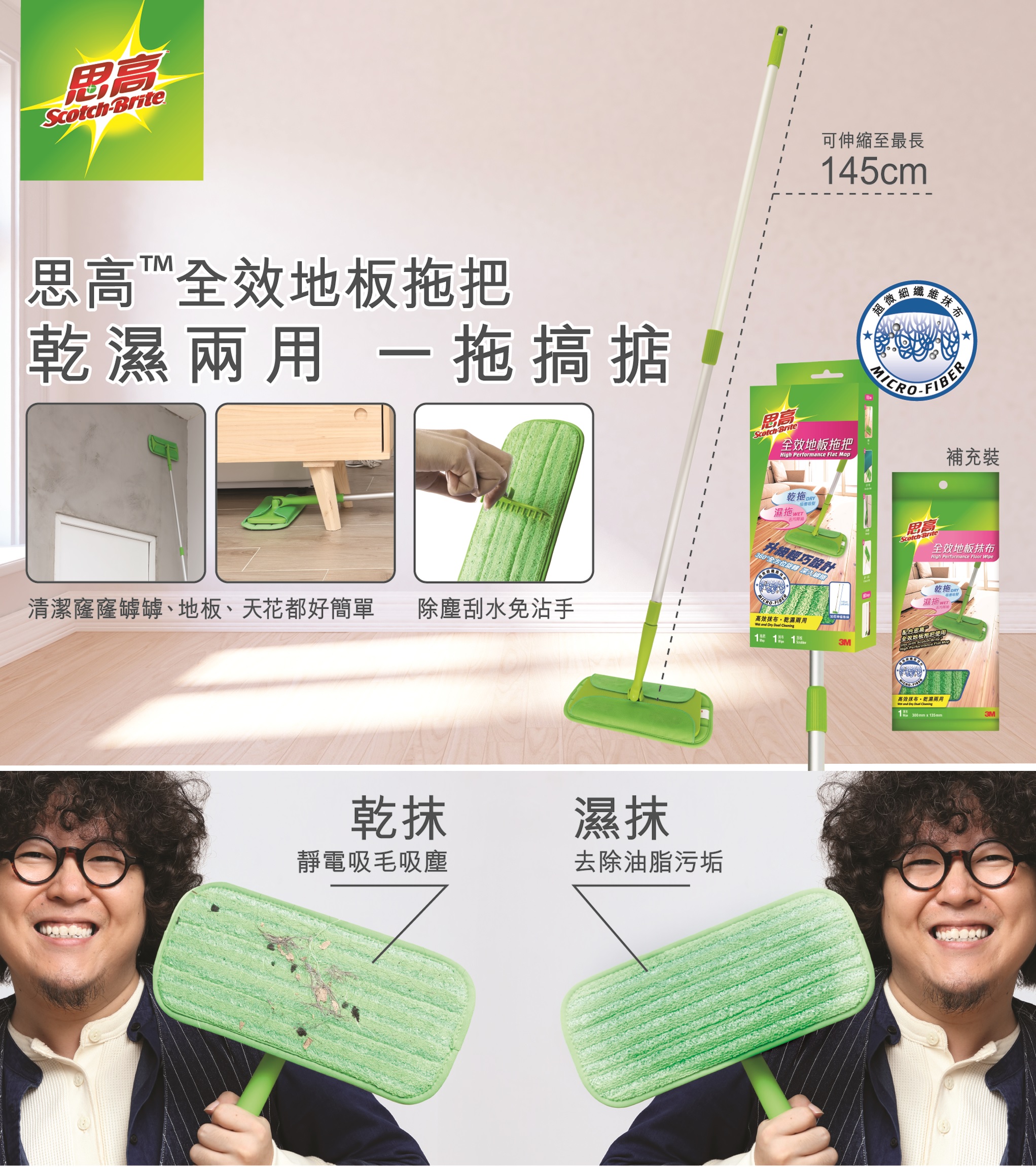 Tags: 拖把